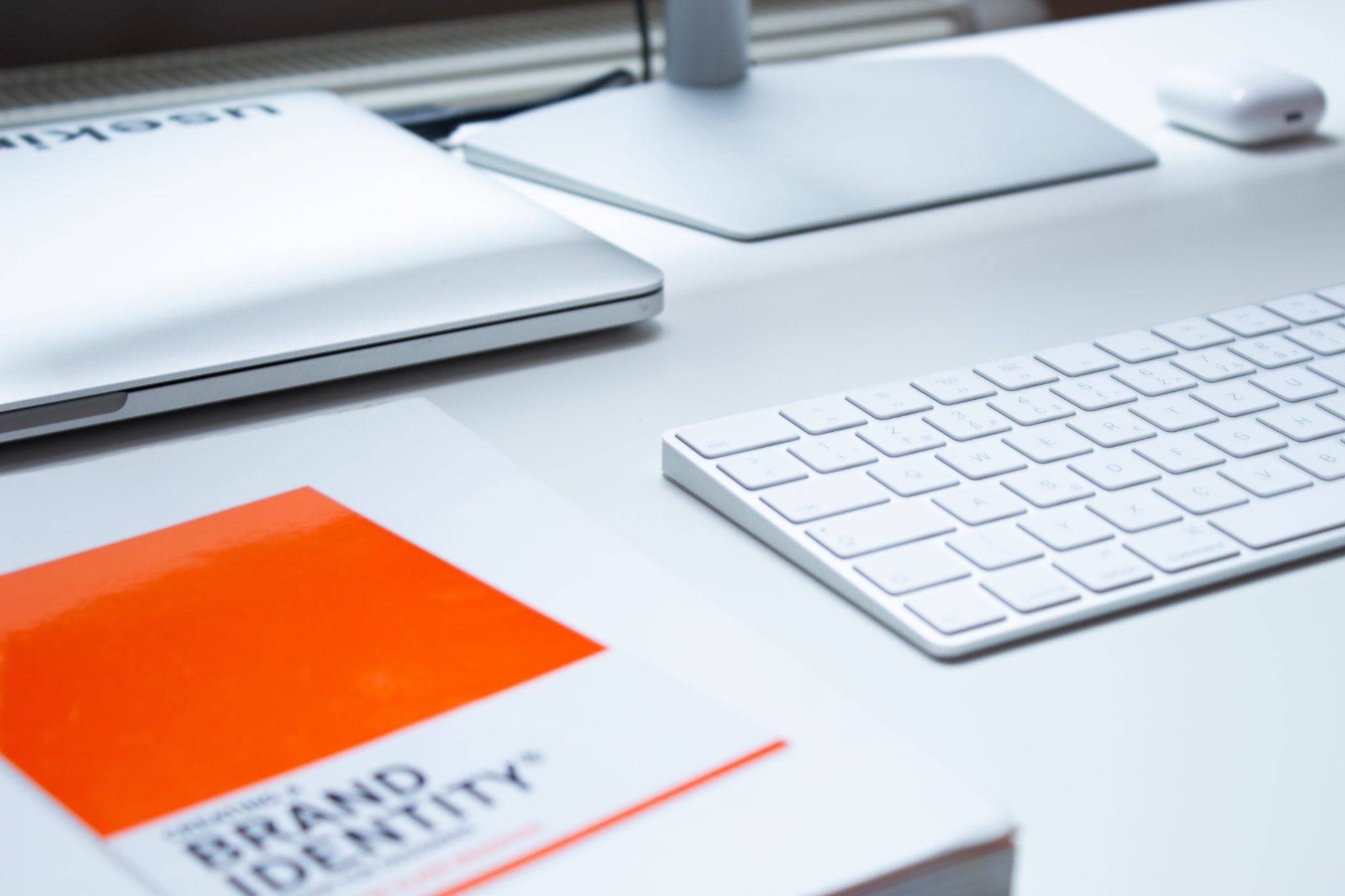 They're on the front of cars, emblazoned on jackets, and adorning massive billboards. They're basically omnipresent, and that's simultaneously their secret power and their downfall. They're finicky, but an absolute must for any business.
They're called brands, and if you're launching a business of any kind, building a consistent, memorable, and novel brand should be at the top of your to-do list.
Here's a brief overview of why brands are one of the most important aspects of any business for both retaining and gaining customers, and how you can effectively harness their power with effective branding practices!
A brand is more than just a product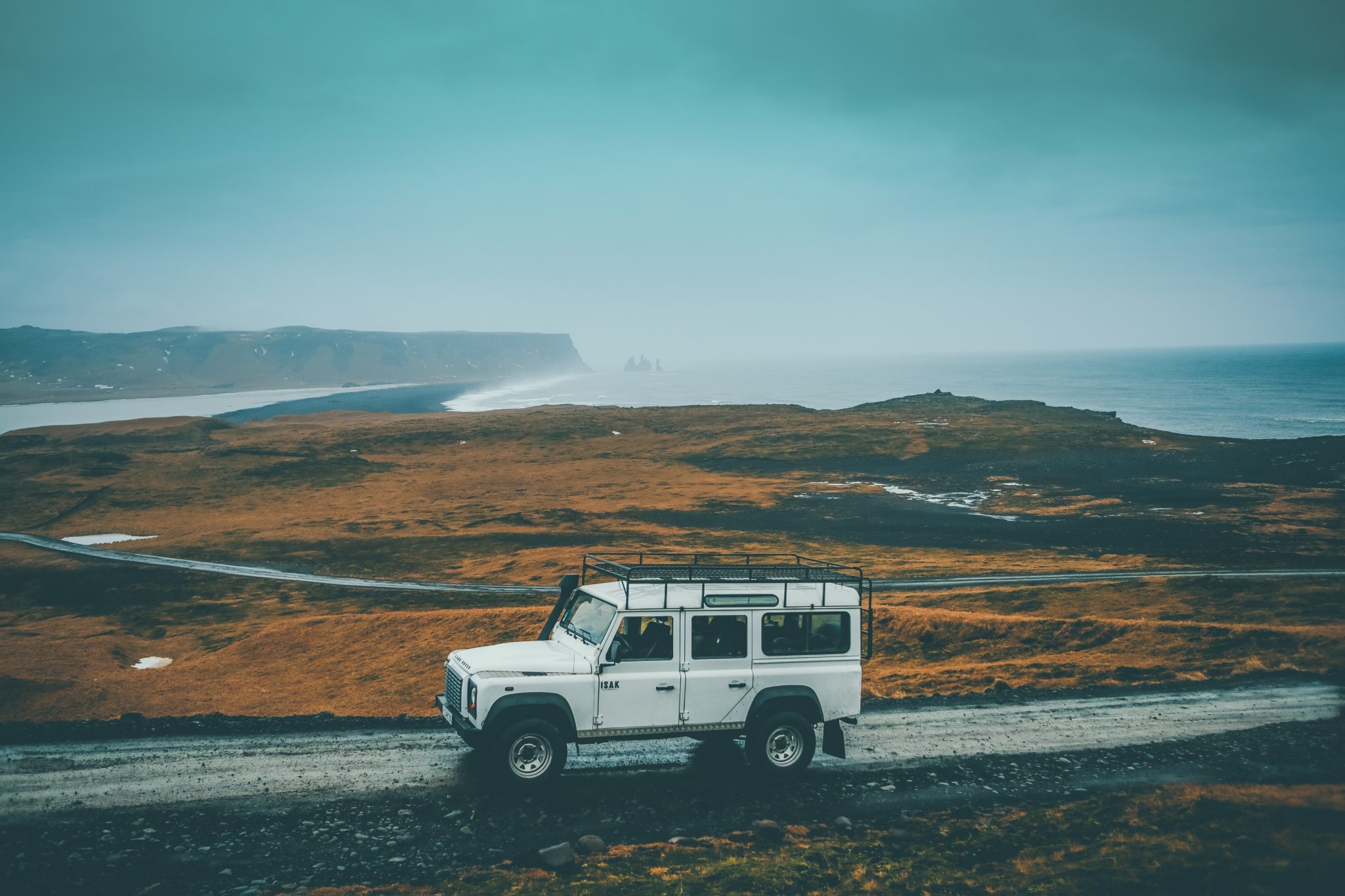 It's easy to confuse a brand and product…after all aren't they one and the same? The answer, my dear reader, is no, they are not. Products are a good or service that is sold by the brand, whereas the brand is a consumer perception. Think about Nike. They sell shoes and athletic wear, but often what you're buying is the brand, the mindset of "Just Do It."
Or how about Jeep? Most cars are just a product people buy to get them from point A to B, and maybe in style. But not Jeeps. Jeeps are about the lifestyle that comes with owning a Jeep — the adventure, the freedom, the outdoors. People buy Jeeps for the brand — the perception — that comes with a Jeep.
And as Forbes once put it, "Products have life cycles. Brands outlive products."
Though a product being good is enough for someone to buy it once, a brand on it is a signifier of its quality, and the quality of anything else offered by the brand.
Think about it this way. You just bought a computer from Apple — you LOVE the computer, it runs well and smooth and you're super satisfied, plus you love being a part of the apple crowd — ya know, the guys with the silver laptops with a shiny apple on the back. So when it comes time to get a phone, or headphones, or a tablet, you instantly turn to Apple — you've become loyal to that brand.
Functionally, a brand works as a collective memory for your current and future consumers, which is why it is so vital you have one that people will see and remember.
Customers engage through a brand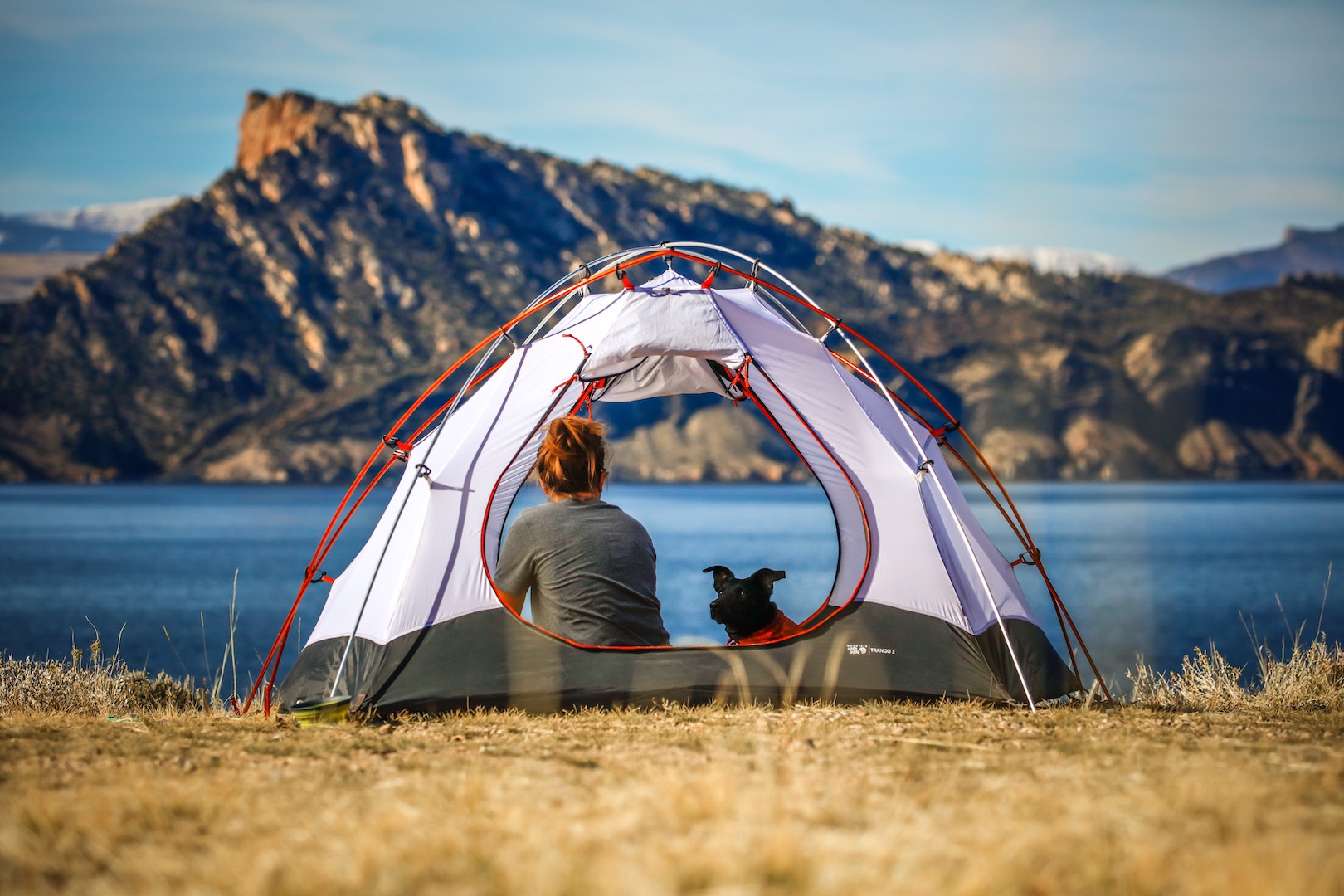 Brands don't just act as a mark of familiarity, they're also the means by which customers engage with a company. A good brand allows people to feel personally affiliated with it. Think about REI: they've branded themselves as an outdoors store that wants people to actually get out. On Black Friday every year, instead of slashing prices, they close shop, encouraging people to instead go into nature and use the hashtag #OptOutside. This radical idea wasn't about a product, but about creating a brand customers could relate to on an emotional level.

Another example is Harley Owners Group, a branded motorcycle club by Harley Davidson that gives interested customers a sense of belonging, and loyalty, to the Harley Davidson brand and the people they met through it.

To make a long story short, brands are the personal face of a company and its products, and the means by which customers feel connected with their culture, the company that makes their favorite products, and other people with the same taste as them.
Building your brand, the right way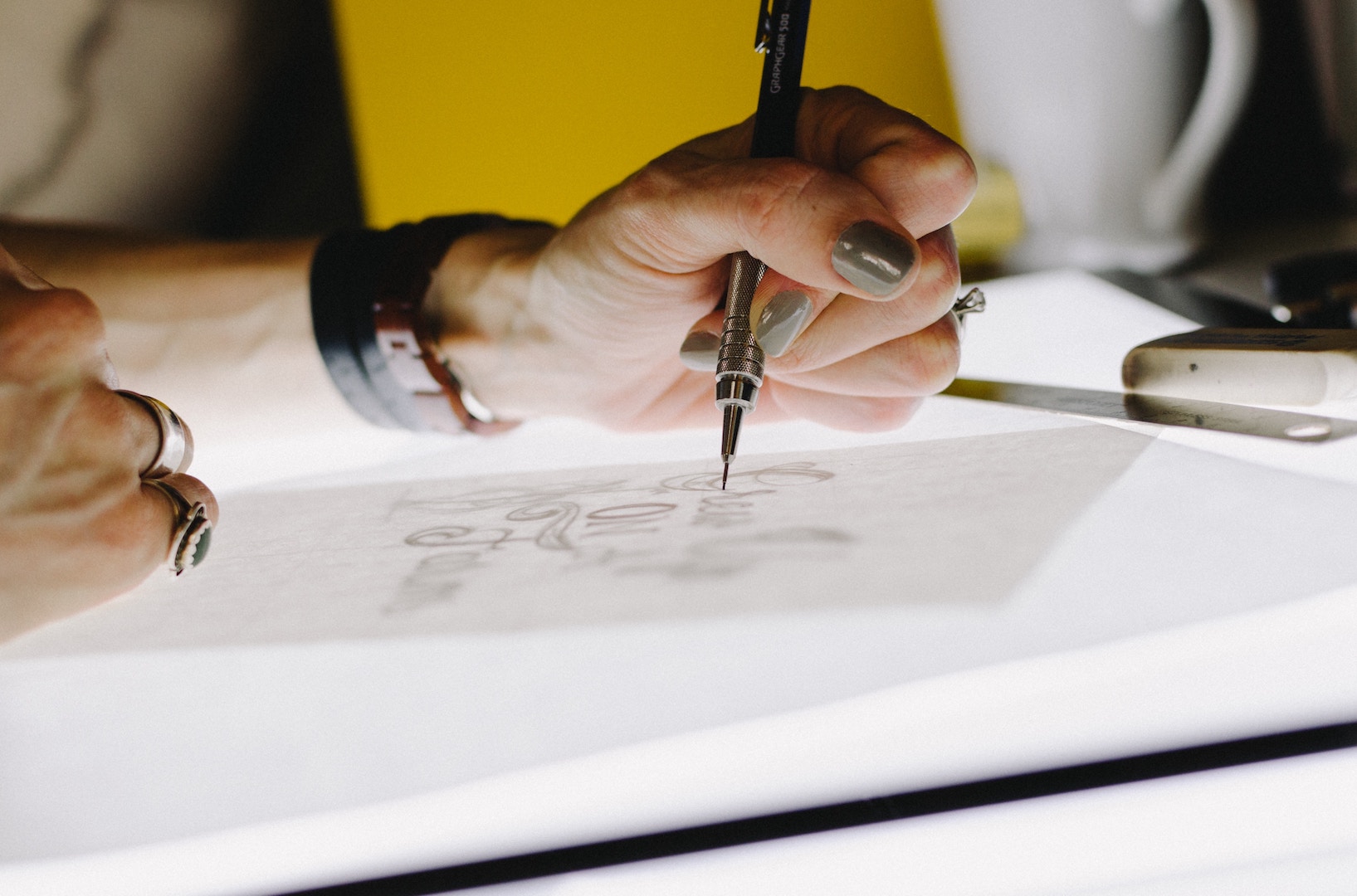 It's obvious that a brand is a must for any business, but it can be a daunting process to start building one without some advice. With that in mind, here are some vital steps to make your brand the best it can possibly be:
Be novel
A brand that will interest new customers must have something new. Otherwise, it will simply be lost among a sea of brands that are functionally identical in the customer's eye. Not only will a brand with novelty catch a customer's attention at first, its uniqueness will also make it easier for them to remember later on. An idea of a "novel brand" would be shoe company, Tom's. Rather than just another pair of shoes, they branded themselves as the shoe that makes an impact, donating a pair to kids in Africa for every pair bought.
Make it memorable
Playing on the last point of novelty, a brand must also have sticking power in a customer's mind. A brand might be highly novel because its name is made-up, but it will also be difficult to remember exactly what its name is later on. A few ways to make a brand memorable include plays on current trends, experimentation with rhyme and alliteration for a name, and the shape and colors of a logo.
Stay consistent
This one is critical; customers won't be able to recognize your brand later on if it's constantly changing. And they may not realize a product is offered under your brand if that product is missing similar branding to your other products.
To keep things consistent, set up a "Style and Tone guide" that outlines what your brand should look like online, on products, and on your company with tools like templates and required elements. This should include your color scheme, fonts you use, how your logo should look, words you use around your brand, etc.
Branding trends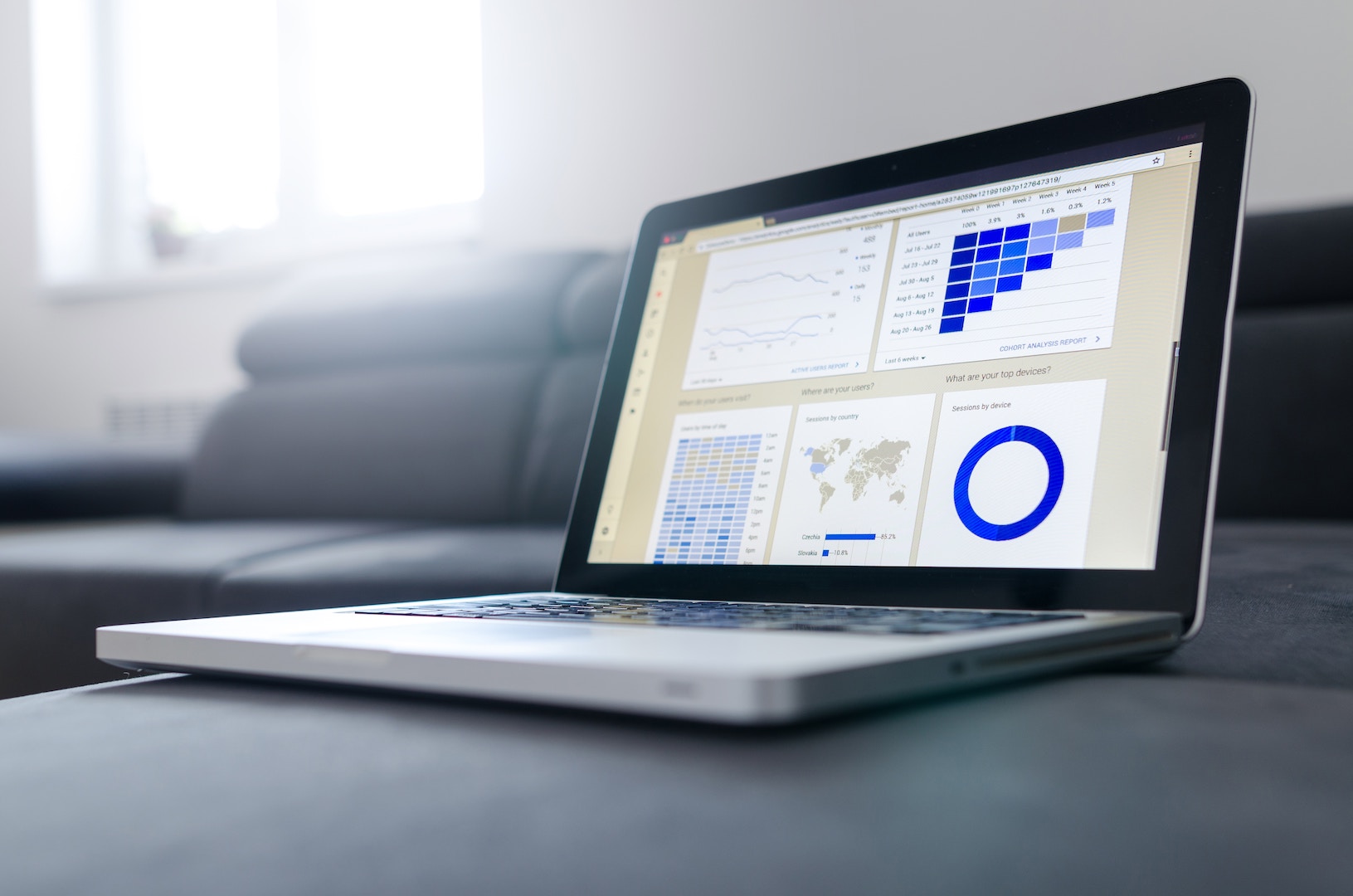 Brands, like anything else, have practices and styles that fall in and out of fashion. Keeping a sharp eye on popular trends gives marketers a fantastic opportunity to grow their brand's reach. And these can be bigger trends, or just a small moment that's taking over the internet.
Think back to 2013, at the biggest game in Football, when the lights went out. Oreo tweeted a simple image saying "You can still dunk in the dark." That tweet was shared over 10,000 times…in the first hour, gaining them valuable (and free) advertising, just from capitalizing on a popular moment in time.
Here's an overview of some of the hottest branding trends of 2019, each offering important insight into how branding works.
Blurring physical and digital
A trend that some have dubbed "phigital" is the increasing push by brands to seamlessly deliver both their product and their brand message between online and in-person experiences. This can take many forms, like Amazon blurring their online shopping Mecca with their physical bookstore locations to add a tangible, real-world face to their company, or brands like IKEA increasing their online presence and introducing technology like augmented reality applications to see what furniture looks like in a customer's home using their phone's camera.
A brand needs a stance
In an economy that seems to perpetually brim with new products, one of the only ways a customer can make a helpful differentiation between options is by its brand. And one of the most effective ways that brands have been setting themselves apart from the competition is by taking a stand on a political issue or showing support for a charitable cause in order to align themselves with a consumer block that cares about them, and will purchase from a brand they know shares their ideals.
In 2019, we saw several examples of this, like the controversial Gillette ad targeting toxic masculinity which both maligned some of its following and gained the loyalty of those in agreement, but in any case, rocketed the razor company back into relevance.
Content creation, and amplification, continue to be key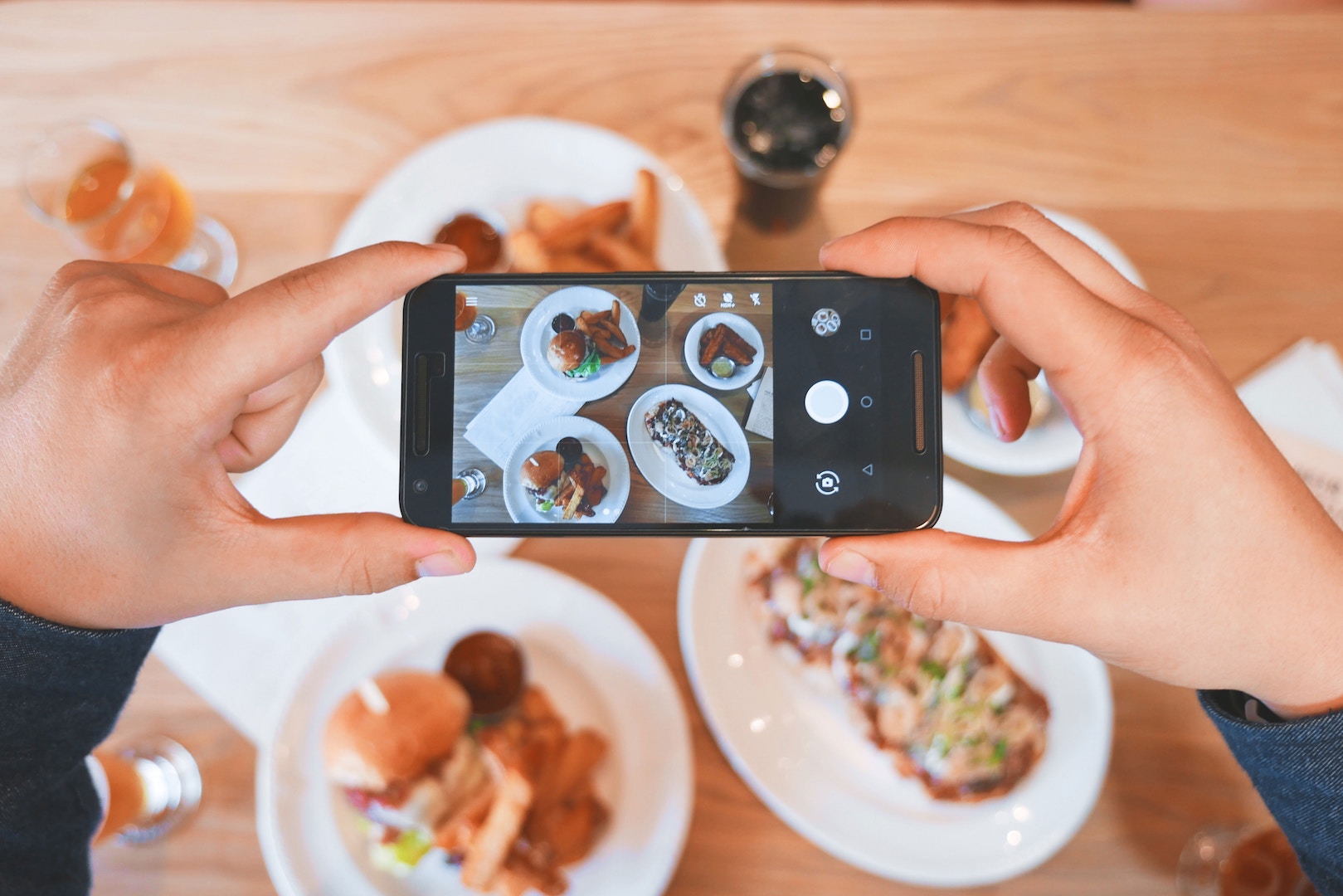 You might have noticed a large amount of the trends shaping branding tend to center around either a visual experience or personal attachment to a particular cause or social movement. These trends owe their existence to the creation of content suitable for their medium, like the graphic artwork necessary make a webpage look modern, or the informative blogs and articles a brand may publish that address issues their customers are passionate about. It could be argued that the branding trends seen this year are all simply part of one larger trend: Content-based marketing.
Content engages your current customers
A key element that's missing from a lot of branding efforts is simply that of creativity. This might easily be mistaken as some kind of ivory tower viewpoint, but the truth is, people enjoy content that's artful, informative, and expressive. For example, Ted, a series of global conferences on all sorts of topics, has made a name for itself for its thought provoking ideas — and people are listening; they've got over 5 million subscribers on YouTube alone.
Your current customers will only appreciate you more if you give them free content that they'll enjoy because it is aligned with their interests and shows a personal side of your brand that they can relate to.
The right content converts potential customers
Engaging and informative content doesn't just improve your image among people who already know you. It also has an incredibly high potential to convert individuals who found your content because it catered to their interests into customers who like what they saw.
The numbers back this up: businesses that follow a content-based marketing plan saw 3 times as many leads (at 62% of the cost of traditional marketing), and brands posting over 16 blogs a month receive 3.5 times as much traffic as those that don't.

As the icing on the cake, 61% of online purchases are made because of a blog post a customer read; these purchases could very easily be your products.
Amplifying content expands, and solidifies, your networks
Once you have a plan in place for generating content that both current and future customers will appreciate, you need to amplify its reach to spread the message about your brand. Common techniques include tagging other businesses, influential people, and popular locations in social media posts through shoutouts. We also recommend using your existing networks to find untapped audiences, with social media aggregation tools like Bambu. Of course, no guide would be complete without mentioning the tried-and-true paid advertisement, which are often very effective when used in conjunction with tools like Facebook's highly-targeted advertising platform. Once your brand starts showing up in many places, offering good content for free, something else will happen…
Amplified content gives your brand authority
Your brand will slowly cultivate an image of knowledge, creativity, and engagement. If you can score an opportunity to get a social media influencer's endorsement, or perhaps a post from a highly-circulated guest…well you'll naturally give your brand a boost. You'll also give your brand an extra splash of authority that comes from receiving the stamp of approval from real human beings. All you had to do was share something valuable with the world, and make sure they heard it; your brand will build itself.
Authenticity in content and message are a must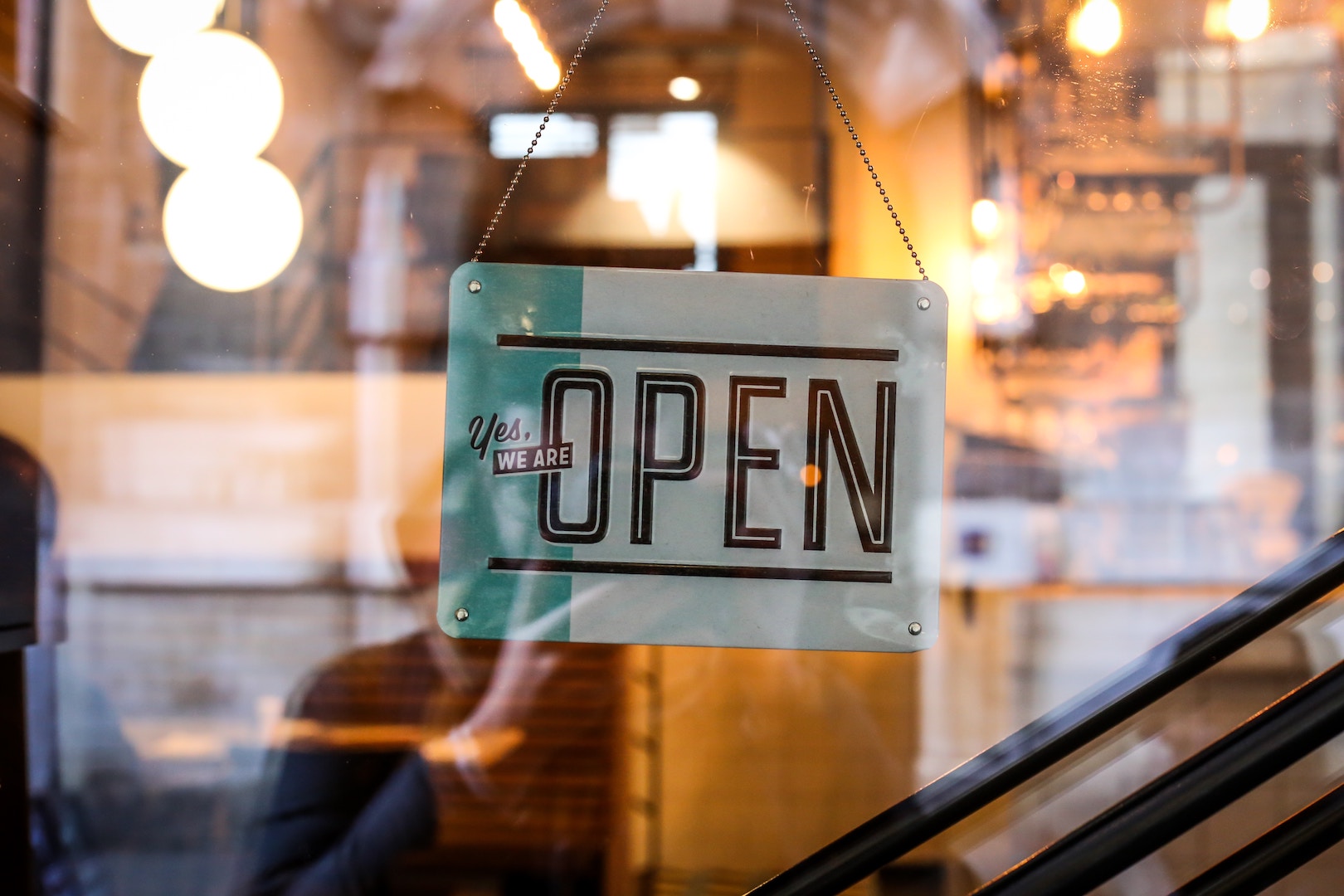 Remember that whole big thing where Facebook secretly shared your data, and then droves of people deleted their account in seemingly mass quantities?

An accusation of disingenuity or even dishonesty is one of the most damaging things a brand can do for its reputation. When brands begin to adopt a distinctive personality and image, being authentic and open about what they stand for, who they represent, and what they do is critical to keeping their current customers and gaining new ones in the future. This only becomes more true with the greater success a brand's content finds, as more and more consumers are expecting a brand to be honest in the information it's providing, especially in the era of "fake news."
What is an "authentic" brand?
Put simply: An authentic brand is one that behaves in line with its professed ideals. A brand that has authenticity acts in ways that show customers and the world it is not simply co-opting imagery, slogans, or a cause to make money; it instead shows interest in the health of the things that its brand is built upon. Examples of authentic brands are employees and executives using their own products, donating to causes that their brand imagery highlights, or simply being honest about where it sources its products and refusing to mislead their customers.

(PS — we run all our stuff on our own software. Our webinars are run on WebinarJam and our backend business and emails and web pages and more…well we build and manage those using our software Kartra.)
Why does it matter?
In the information age, people (especially younger people, like millennials) have more power to choose brands they think are honest over those they think are inauthentic. Market research has shown millenials are 50% more likely to make a purchase if a brand is supportive of a social cause they care about. Volkswagen showed that dishonesty about their products, especially when it pertains to a social issue inflamed with passion, can cost over 30 billion dollars and a reputation that it may never be able to recover. To make a long story short, today's customers have options, and they aren't going to buy what a posturing brand is selling.
Customers are loyal to brands that are genuine
Research from the University of Southern California's applied psychology department identified a few critical components of brands that have high loyalty, and two of them are related to a brand's transparency and its ability to deliver on promises. They note that consumers aren't blindly loyal to any brand; instead, they fall into the habit of supporting a brand that they believe both supports their ideals and that sells products that work as they expect them to. This in turn creates a sense of identity, where people feel they are expressing themselves and their opinions, their tastes, and affiliations with the brands that they buy from.
An honest brand can represent a lifestyle
When a customer feels a brand is honest about their intentions and has goals aligned with theirs, they're loyal about purchasing their products. But that's not all.

A brand that they love can represent part of their identity, and be a reference point for how they present themselves to the world. The cult success of "Supreme" is an example, with a loyal following so enthralled with displaying the brand's now-iconic box logo marque that their clothing often resells for over 1200% of its retail value.
In many ways, Supreme's marketing has been taken over by its followers, with their so-called merchandise "drops" generating tidal waves of consumer-created content that spread the word of new pieces quicker than Supreme's own marketing team can in some cases. And, as silly as it sounds, it's all because Supreme's buyers think the brand is honest about their product, honest about who they are, and can easily be shown off. The "hype" merely follows.
Measuring Success Isn't Straightforward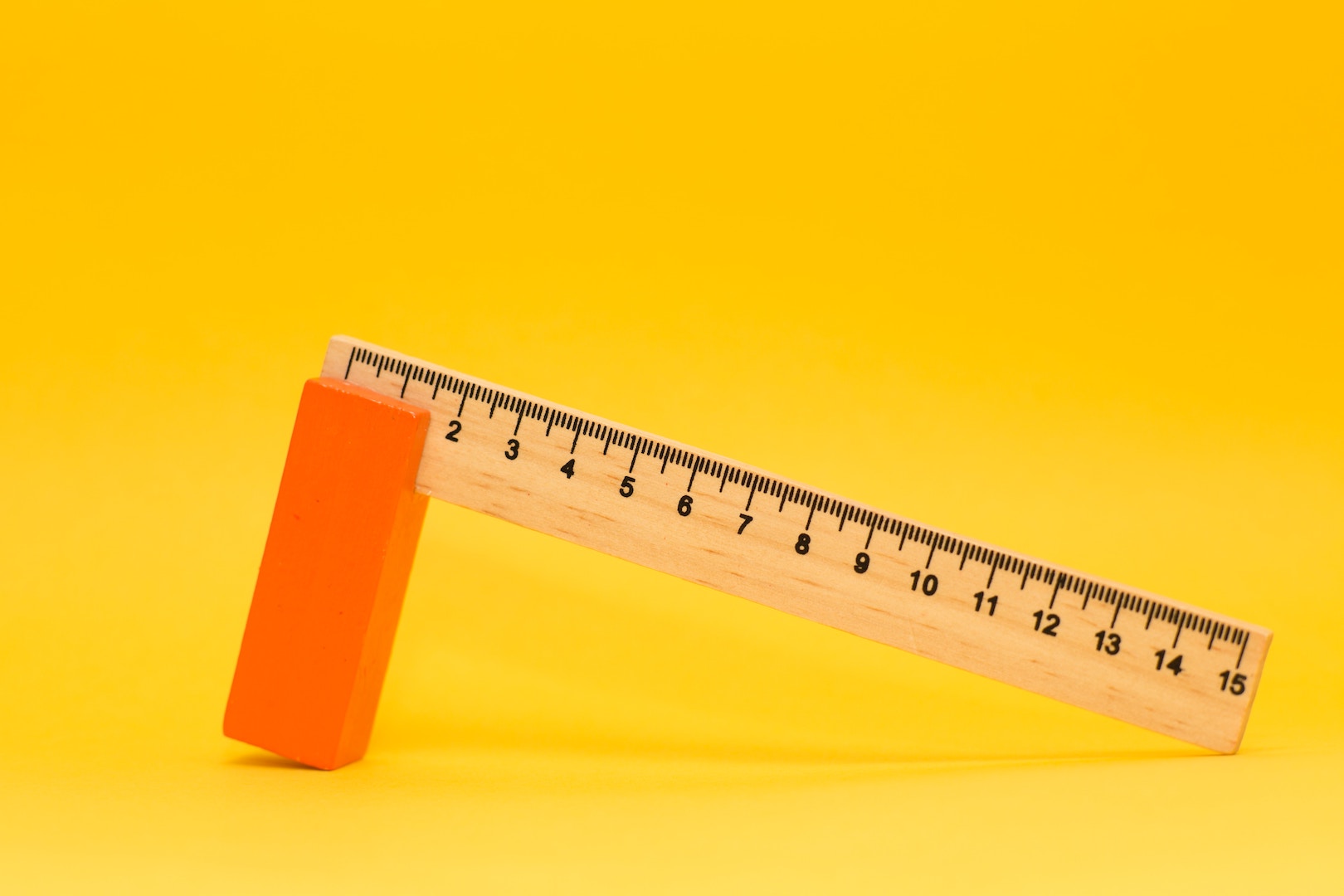 In digital marketing, it's often relatively easy to tell if a particular marketing plan worked based on its return on investment. Running an advertisement, offering a discount, or sending an email may lead to a bump in sales after accounting for other variables.

Branding is a little more difficult; while it's fantastic to know that consumers trust your brand enough to share your content, how do you measure the value your content-oriented branding strategies adds to your company?
The elusive financial value of a brand
Well-executed branding inherently has some purely fiscal returns. These aren't as easy to measure as sales after an advertisement went out, since a brand is a little less tangible, but there are a few ways to measure the purely monetary value of a brand.

One way is to analyze the price and volume sold of two highly-similar products from different brands, with the corresponding difference in customer valuation showing what a brand's financial value may be. For example, if we were measuring the brand impact on running shoes, we may compare the sales on an Adidas shoe to a similar Nike shoe, and account for the difference based on the brand impact.

Another method for assessing a brand's financial value can also be in its royalty value, the amount that other businesses or individuals are willing to pay in order to license your brand for their use.
Repeat customers and long-term value
Perhaps a more holistic and accurate assessment of a brand's value is its ability to keep customers coming back for more. After all, brands are created to drive loyalty among customers who believe that the products offered by a brand are of consistent, good quality, and to support the causes they believe in.

That's why tracking who is buying from a brand, not just if more people are buying from the brand is important. (And guess what, Kartra keeps track of all your sales and who they went to, even allowing you to assign "lead scores" to those who engage with your brand more.)

Repeat sales and customer loyalty create compounding return on investment from branding efforts, because customers loyal to a good brand will continue making purchases that otherwise may have happened only once. Looking at the rate at which customers buy again will give you a return on investment figure that tells you more about how effective your brand is at sustaining a future, rather than creating one-off increases in cash flow.
Measuring awareness
Your brand being present in consumer's minds when they make purchasing decisions is as invaluable an asset as you can have, since it leads to increased sales, interest in your product line, and recognition of your mark where a customer may not even be looking. Determining how aware people are of your brand can be as simple as watching search volume for your brand.

Even better than simple queries about your brand are queries about a particular product in your line, or by examining the keywords that customers searched that took them to your website. The more people that are searching for your brand specifically, the more effective a brand-building campaign was; and this return is measured in consumer interest.
Culture and engagement
Highly-effective brand building can often lead to more than just customer interest, sales, or other returns. Instead, one of the most valuable returns you can get from your brand is the cultivation of its image, identity, and the culture that surrounds engagement with your brand.

An example of how a brand can turn a cult following into an opportunity is once again the brand Seamless. They were able to turn advertising in the New York City Subway into framed posters of the iconic advertisements that people purchased — further highlighting the value of a brand's cultural connotations and consumer perception. To make a long story short, if people want T-shirts that have your logo on it, your brand building can be called a success.
In conclusion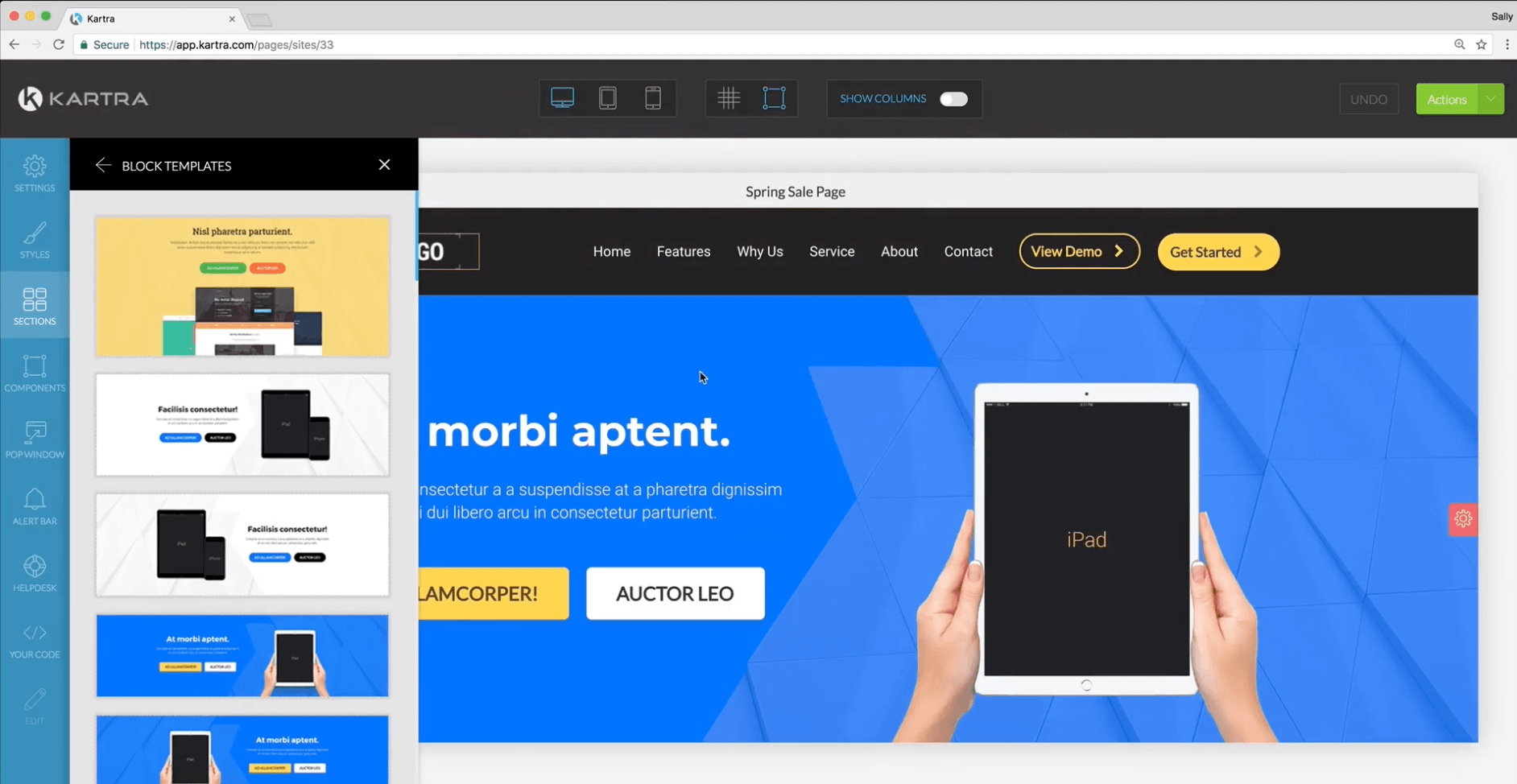 Branding is not an easy process. It's a highly refined skill that will take a lot of time, and a lot of interpersonal savvy; but in the end, the data only continues to show that an effective branding campaign with good content, relevance, and honesty at its core will be one of the best things you could ever do to a business.
And while a lot of branding is thought and a solid strategy, when you need to put it into action, Kartra is there for you. Our drag-and-drop page builder means you can quickly create a stunning website that matches your branding to a tee. And you can host videos that fit your message. And send emails with unique, customizable elements that fit your vibe as well.
Try Kartra Today
The greatest all-in-one platform… ever!