Let's talk about something important.
The right way to close your Sales Pitch.
I'm going to show you how easy it is to make webinar sales without resorting to hard sell, overly aggressive tactics that, let's face it, don't really have any place in a 21st century, online business.
These days, consumers are too plugged in to respond to hard core sales techniques that ultimately feel like bullying. Bullying sucks. And even if that approach did still work, it's not going to win you any loyal customers. You'd be gaining short-term profits for long-term bankruptcy.
That said, there's a notable downside to this shift away from the "hard sell". Stay with me…
It feels like we're getting a little TOO comfortable with soft-selling, consultative approaches.
Could it be that we've become fearful of closing the sale?
If the sales pitch is the part of the webinar that most people fear, then the call-to-action (CTA), the part where we ask the audience to spend money, is where the fumble is severe.
Adding an "Add to Cart" button to a sales letter is easy. But, looking into a camera and asking your audience to purchase your Offer requires a level of confidence and preparedness so many feel they lack. It's understandable. Making the transition on a webinar from teacher to salesperson can be uncomfortable.
Of course, none of that means you can let yourself off the hook. You CAN close your audience and you absolutely MUST. A little forethought and planning and you'll have no reason to fear asking for the sale.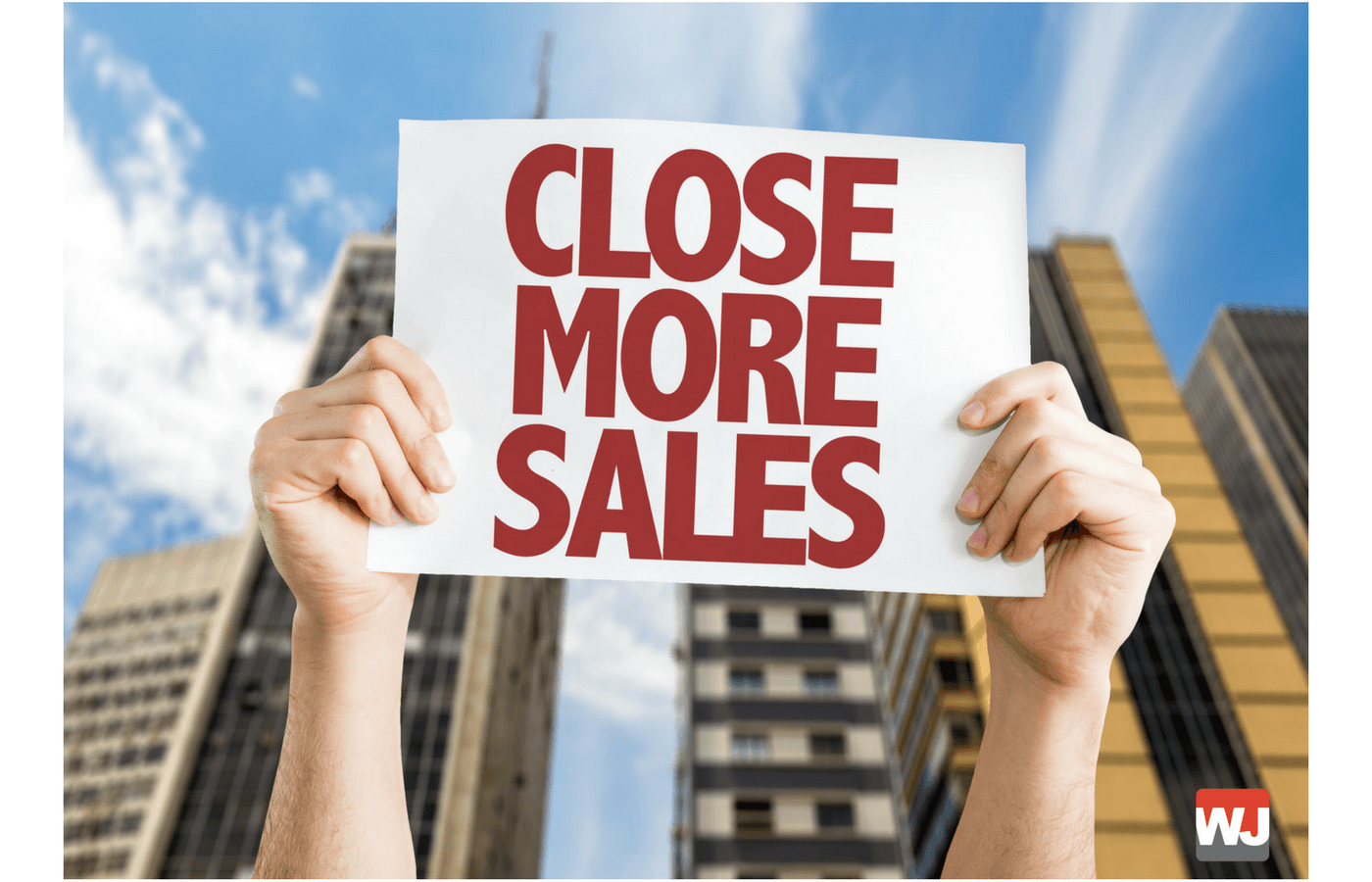 Don't Make the Sale Optional
You've put together a great offer, you've used the bonus stack technique, and now you're opening the gate to your order page. You open your mouth and say…
"Erm… so… if you want to purchase this offer, just click on this link and…"
Hold up, wait a minute! What do you mean "if"?
Your offer is amazing.
Your bonuses are awesome.
Only the crazy members of your audience will be turning away. There's no "if".
Yes, of course, the sale is optional, but leave that as a dilemma to be sorted out in the minds of your customers. From YOUR perspective, there's no argument to be made. The offer is amazing and your audience is going to want to pounce on it.
Don't use words like "if",  "maybe", or "perhaps". Simply announce that the order page is open and talk as if your audience has already made the decision to buy.
The only options you should be vocalizing are payment options.
If necessary, write out your firm, confident CTA in advance, stick it to your laptop, and read it directly.
"The order page is now… OPEN! Go ahead, right now, click on the link, and lock in your purchase price while it's still available."
Buy a Domain Name
WebinarJam lets you put both a clickable BUY button and a link to your order page directly on the webinar feed, but you should still read it out for the benefit of the people who are listening to your event while doing something else in another browser tab.
Webinar hosts often avoid reading out the URL for the order page because it looks something like this:
*catgroomingtips.com/?tid=567-UA00001
That's pretty ugly.
But it's easily fixed by spending ten bucks on a new domain name, just for this Offer, and redirecting it to your order page link. Instead of having to read out the above mouthful, you could send people to *GroomMyCatOffer.com
(*Used for illustrative purposes only)
Once your offer has finished, redirect your new domain to a different offer or to your lead capture page. That way, people viewing your webinar replay will still see an engaging page if they follow the link.
Use an "Add to Cart" Button
As I briefly mentioned, in addition to adding a direct link to your order page, WebinarJam allows you to display an order button image. It's clickable right from within the webinar room window and has a significant positive impact on your CTA.
The "Add to Cart" button is familiar to your customers and is associated with the endorphin-rush that comes with buying a highly coveted item.
It's super easy to set up and there's a visceral thrill that comes with announcing your cart is open and, simultaneously, making the "Add to Cart" button appear on screen.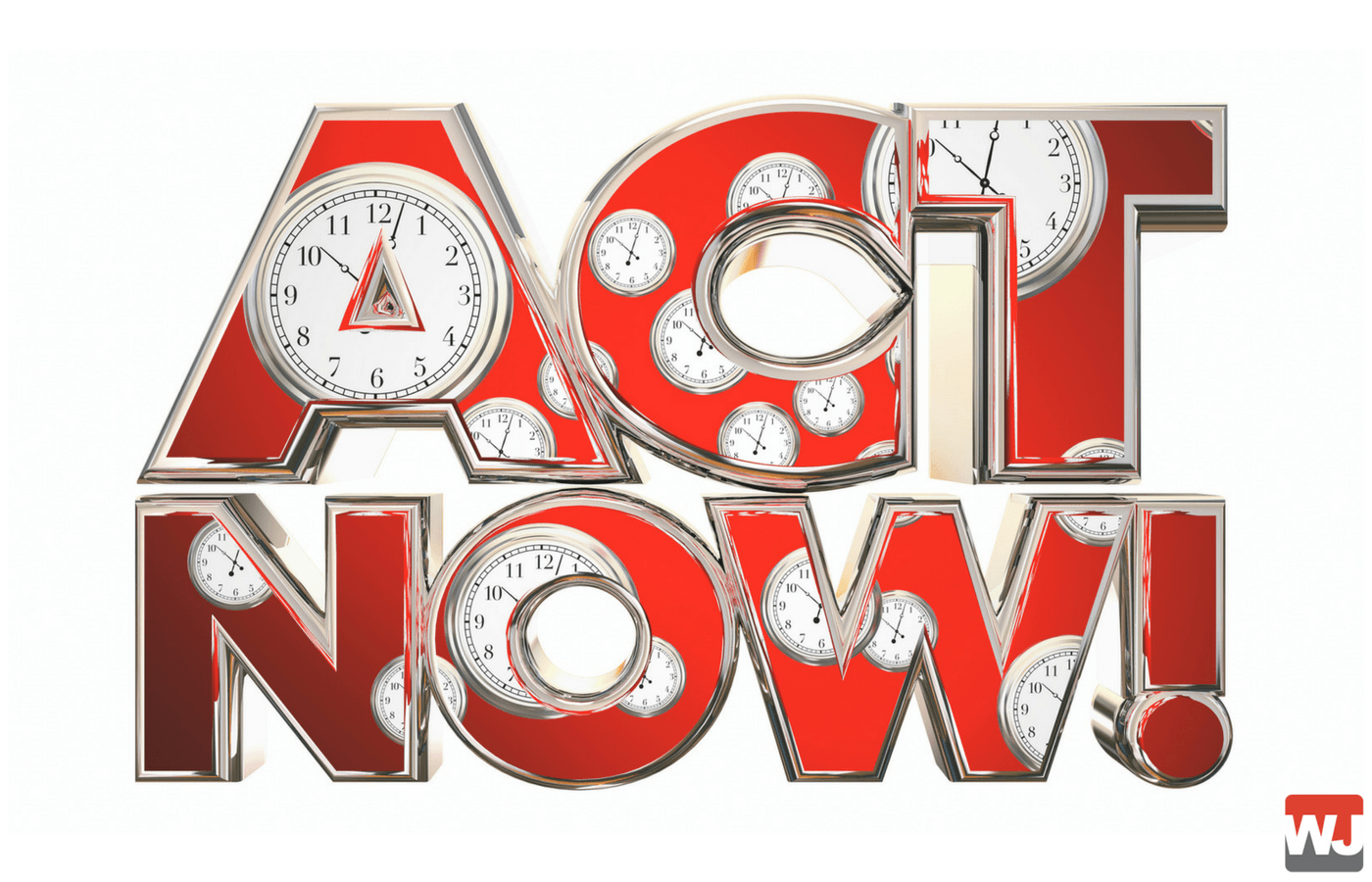 Use Scarcity Counter and Countdown Features
If you still find it difficult to be assertive with your CTA, let the scarcity counter and countdown features of WebinarJam do it for you.
The appearance of a countdown timer is enough to get the pulse rate of most people to tick up a few beats. Start the timer at the beginning of your Q&A session and leave it on screen as a constant reminder to your audience of how long they have left before the offer is withdrawn.
The scarcity counter is also a fantastic tool and, while it takes a little effort to setup (unless you use the manual option), it's totally worth the impact it can have on your conversion rate.
Your CTA can be virtually passive, but as soon as that scarcity counter starts to tick down and your audience realizes that only a small number of people in attendance are going to benefit from your offer, a buying frenzy will begin.
Repeat, Repeat, Repeat…
If you just can't bring yourself to be aggressive with your CTA (that's fine), but there's nothing to stop you from repeating your CTA…
Over and over!
Repetition creates an urgency of its own, even when it's in the form of a polite urging to push the "Add to Cart" button while it's still there for the pushing.
Every time you finish answering a question during the Q&A session, update your audience on the numbers on the countdown timer and/or the scarcity counter, then repeat your CTA.
Keep going until either the countdown timer ends, you sell out, or your audience disperses.
************************************************************************
A strong close used to be measured by the aggression of the CTA and the level of hysteria with which customers whipped out their credit card.
But your webinar doesn't have to be like that.
Couple a strong Offer with a confident CTA and some smart scarcity techniques, and it's absolutely possible to avoid a hard, pushy sell, while still selling out in record time.
Don't fear "the close".
A little practice and you'll do better than "just fine". You'll be amazing.
Did you know that clickable Add to Cart Buttons, Scarcity Counters, and Urgency Countdowns are all features also available in WebinarJam? If you had an awesomely high converting live event, turn that puppy into an evergreen one and let EverWebinar do the work for you!