No more time-wasting guesswork or trial and error.
It's all right here.
Plus FREE BONUS Genesis Labs video!!!!
We got a new studio, ya'll! Special shout out to Sassy Dazzle, our most awesome documentary filmmaker, for getting our new digs up and running and ready for the next Genesis Labs shoot. It's pretty sleek!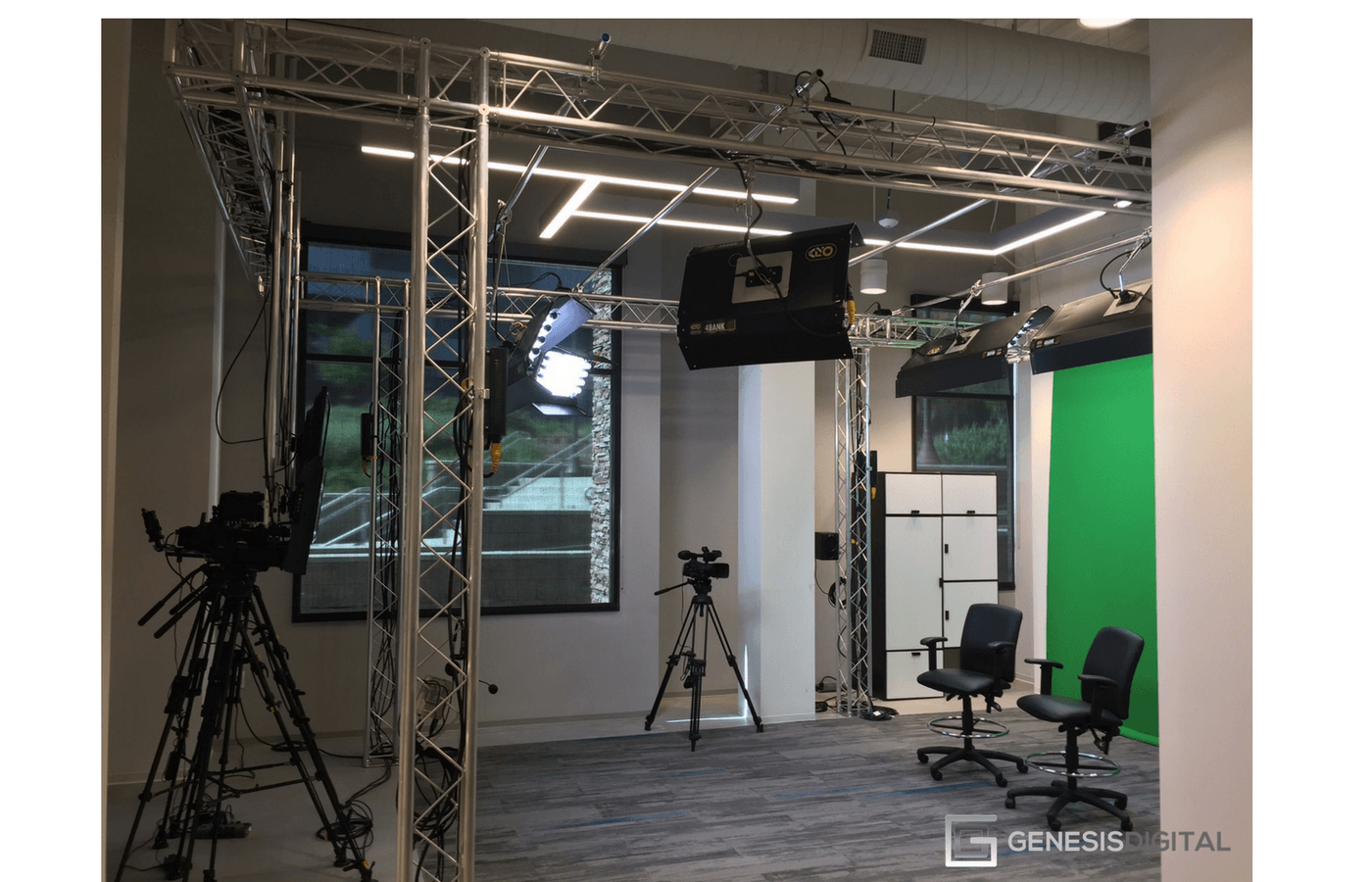 Getting to this place, this space has taken some doing, for real. It has not been without pain, not at all. We have combined decades worth of experience under our belts. We've been through a number of studios and hands full of hardware. We have trialed, tested, and tossed more locations, products, software, platforms, and equipment than you can imagine. We have been through it. We also know not everyone aspires to this. And that's totally ok. You don't need a professional film crew or feature quality rigs to run a valuable, profitable business. You don't.
HOWEVER, you DO need resources and services you can rely on. The giant, honking chunk of time it can take to land on tools that fit that bill can be, well, both giant and honking. There is no need for that shizz. Not when you have us.
Sooooo, let's put our punditry to use and spare you the PAIN and, more importantly, save you some TIME by handing over our list of tried and trusted tools! Yes! Go ahead and dance around a bit. It's good cardio.
You see, we don't believe it's necessary to reinvent the wheel if you don't have to. Save that brain power for your offer and funnel creation. Use that juice to supercharge your content, liven up your brand promotions. There are better ways to figure out how to make your business more robust that fretting over what programs to use for your slide presentations. We got you!
Before I go on, I want to mention this… I'm conspicuously not including two very important tools in this list on purpose (although we do mention them in the FREE BONUS VIDEO).
Autoresponders
Shopping carts
You see, we use Kartra. Yesssss.
Kartra is coming!
It's in Alpha, which means it's not quite ready for the public, but we are using it for just about everything. Autoresponder, shopping cart, video hosting, tracking, you name it. It's doin it. So, you may want to keep that in mind down the road a bit.
Now, here goes…. In no particular order… It's not even alphabetized…. This is what we use everyday for our business! Take it and make it work for yours too!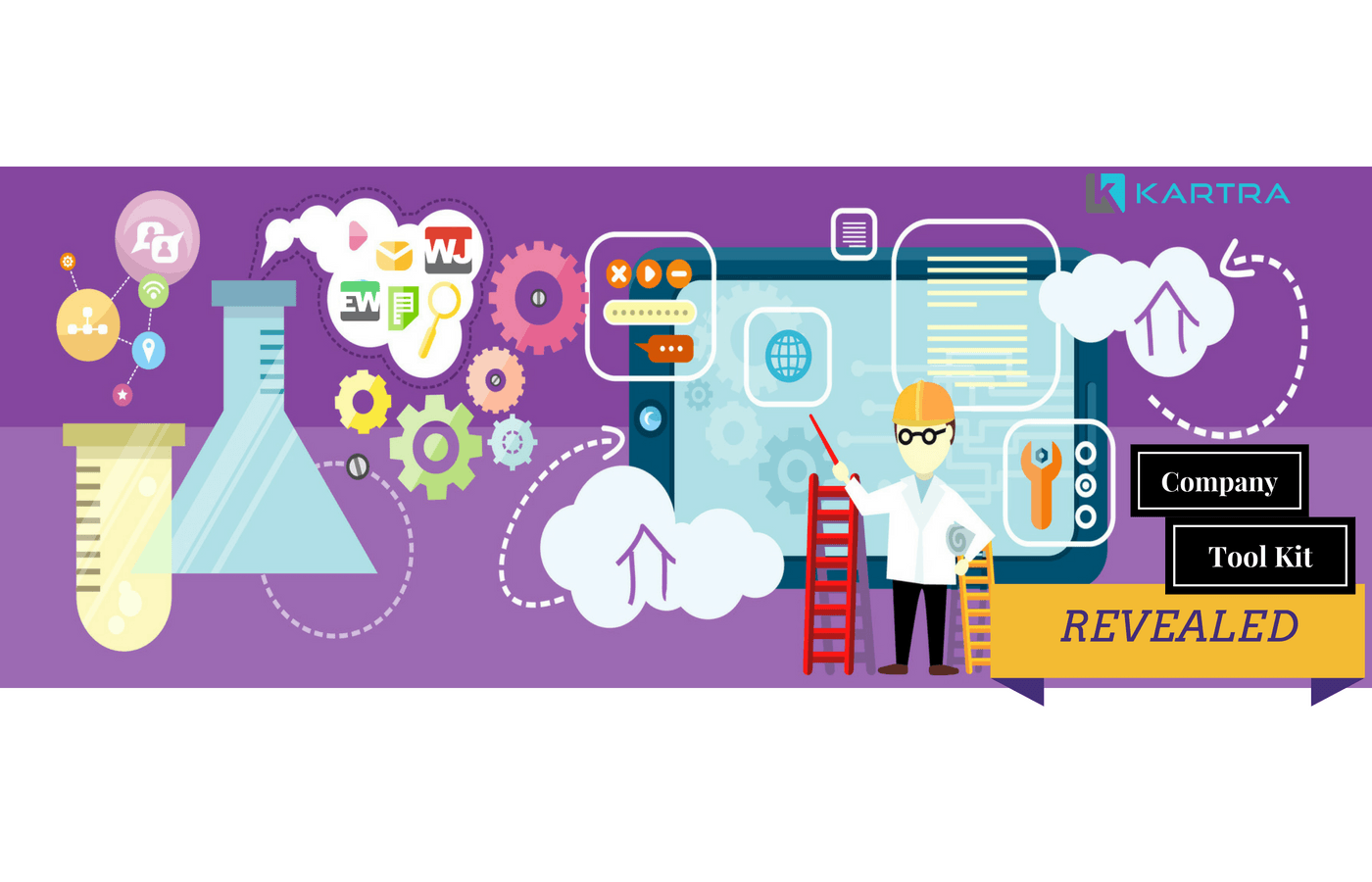 Equipment:
Cameras
The Canon XF305.
The Canon 60D
The Logitech C920  (This is also the camera used by most of our customers)
GoPro5
Microphones
Audio Technica 2020+.
Sennheiser USB headset
Blue Yeti Pro
Rode Microphone support stand
Nady Mic Pop Screen
Speakers/Monitoring
Logitech Z-906
Tannoy Reveal 502-802
Software/Content Delivery:
Presentations
Youtube
Keynote
Powerpoint
Drawing
Gliffy
Google Draw
Smart Draw
Fonts
DaFont
Google Fonts
MindJet Mind Manager
PowToon
Video Scribe by Sparkol
Editing
Adobe Premiere
Red Giant Looks
Audio
Adobe Audition
New Blu Audio FX
Izotope ANR
Screenshots
Awesome Screenshot
Jing
Snag It
Skitch by Evernote
Screenflow
Camtasia
Production Support and Accessories
Cowboy Studio Lights
DropBox for Video File Sharing
Sharp Smartboard (Boss Vision)
Mac Mini
Bootcamp with Windows
Synology NAS
Media
Audio – Audio Jungle
Video – VideoHive.net
Video Co-pilot
3D Ocean
Graphics – Graphics River
iStockPhoto
Fotolia
PhotoDune
Company/Customer Communication
Kartra – Customer
Skype – Company
Google Drive – Company
Evernote – Company
**Teamwork – "To-Do" Manager (**We're not using Trello anymore. Nothing wrong with it, we just found something better suited to our needs)
There you have it! But now, for the bonus cake topper, I present to you, your FREE Genesis Labs Episode 17, Part 5 Video (Ruckus applause and shouting)!!!!!!!!!
Enjoy the show!
To learn more about Kartra, or if you wish to get on our early notification list, check out Kartra.com!
Coming Soon! Houston, We Prefer NOT to have Any Problems Here: The pre-launch checklist that will save your sanity and your sales.