Genesis Digital is a San Diego-based LLC, providing SaaS E-Commerce solutions since 2013.  
Our flagship products are WebinarJam, EverWebinar and Kartra.
WebinarJam 
WebinarJam offers a competitive, low-cost webinar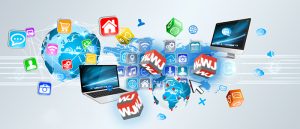 broadcasting solution to more than 20,000 current customers.  Introduced in late 2013, it compares favorably to its rivals (chiefly Citrix's GoToMeeting) both in superior technology and significantly lower price point.  
Since it's initial launch, WebinarJam sales growth has been steady climbing.  This growth has been mostly organic (i.e. requiring virtually no traditional marketing). Every webinar constitutes an effortless marketing opportunity; in January 2016 alone, WJS hosted nearly 600,000 webinar attendees, all of whom were exposed to the "Powered by WebinarJam" label.  
Subscription rebills have seen similar growth, providing steady MRR — again, with minimal effort expended on a stick campaign save for the development of a world-class Customer Success department.
Some Key Distinctions WebinarJam brings to the marketplace
High Definition Full-Motion Video capture and transmission

5,000+ concurrent users

$497/yr price point

Unique tent-pole features:  Attendee Spotlight, Feedback Flow, Hybrid Webinars with Video On-Demand Playback, Clickable Calls To Action, and detailed management of Attendee Chat, Questions, Analytics, and Administration.

Allows Webinar Attendee Registration, publishing registration templates from within the App, capturing registrants to an automated email notification and follow up sequence.

Automated / manual deployment of "Webinar Replays" with supporting landing page generation.

No

client or end-user download required to execute a webinar; all functions take place in-browser, on desktops and mobile devices
EverWebinar
EverWebinar allows evergreen automation of event-based marketing.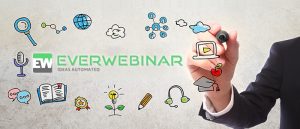 In short, a person can re-broadcast a webinar whenever and as often as s/he like, and the experience will be the same for the attendee as in a live, WebinarJam hosted Webinar.

EverWebinar was introduced in August 2015, first to WebinarJam users, then to the public.  Today, EverWebinar's customer base is some 4,800 customers and growing steadily.
Kartra
Kartra represents a "Cradle to Grave" eCommerce engagement.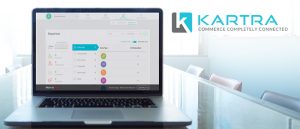 For the first time, all of a product-seller's eCommerce tools are in a single dashboard.  Not like traditional "Shopping Carts" which, at best, loosely integrate eCommerce functionality like email management, and sometimes affiliate marketing management.
The ultimate goal of Kartra is to be a one-stop shop for an online business with no other additional services required of the user in order to conduct their business.
Kartra has several key tentpole features ("Departments") achieve that goal.
Kartra Departments:
Kartra Page Publishing

Similar functionality to Lead Pages, ClickFunnels, Unbounce.

Kartra Email Capture

Kartra Email Sequencing, Campaign Building, and Lead Automations

Similar functionality to InfusionSoft, Active Campaign, Ontraport.

Kartra Video

Similar functionality to Wista

Kartra Cart

Transactions

Kartra Affiliates Module

Kartra Analytics

Kartra Membership Sites

Similar functionality to Kajabi, Amember

Kartra CRM

Similar functionality to ZenDesk, Live Agent
Kartra's value proposition is superior: our competitors require the use of multiple 3rd party tools, integrated via API (if that).  Kartra's services are integrated at the core.
We're also less expensive.  Or base-level product will sell for just $99.00/month, less than the individual 3rd party page generators, CRM, Video Hosting, and Membership services on which our competitors rely to even approach Kartra's functionality.
In other words, Kartra replaces six commonly used ancillary services at a total subscription cost of less than any two of them.  Anyone who signs up for one or two services will be seduced by the power at their fingertips, likely extending the subscription term of the average customer well beyond the typical 3.5 month churn.
Kartra is currently in Private Alpha.  
The Future
We anticipate a dramatic increase in growth over the next year when Kartra moves from alpha and into beta and public release.
While we are perfectly willing to (and able) to continue developing Genesis Digital on our own,  we feel that we could jump-start development by teaming up with a potential strategic partner – one that can simply offer Genesis Digital's tool set to their existing customer base, enhancing revenue in a meaningful way.
In terms of partners, companies like GoDaddy come to mind, where their current existing user base of 12,000,000 domain name holders likely have "greater than zero" intent of creating not only an online presence with their GoDaddy purchased domain, but perhaps also have an intent to join the world of eCommerce, that is, "Commerce, Totally Connected".