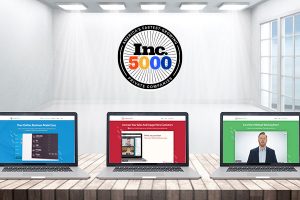 This week it was announced that Genesis Digital earned the rank of 1854 on the 2020 Inc. 5000 list of the fastest-growing private companies in America, with an impressive growth rate of 228.74%.
This achievement adds us to a list that many elite organizations have joined over the years, such as Microsoft, Timberland, Vizio, Intuit, Chobani, Oracle, and Zappos.com.
We are incredibly proud to be a part of this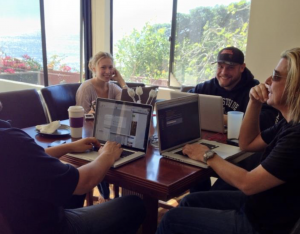 list, particularly because this all started as an idea sparked around a kitchen table in San Diego.
And with a lot of hard work, late nights, and commitment, we've transformed that small kitchen office into a self-funded company with a connected and passionate — yet completely remote — workforce. 
In fact, we were a pioneering company for fully remote teams well before this was a more common practice. Today, we have over 100 employees worldwide that work around the clock — from every time zone imaginable — to deliver software that has helped tens of thousands of our customers' businesses grow. 
It's impossible to tell the story of Genesis Digital's creation and success without acknowledging another challenge we faced last year with the loss of our co-founder and former CEO, Andy Jenkins, after a battle with pancreatic cancer. Andy had been trailblazing and building businesses since the internet had its own soundtrack to the sounds of dial-up.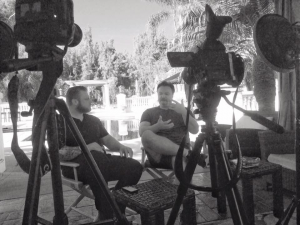 With a background in film and video production, he was always pushing the edge of the latest technology and tools, and how to apply them in the marketing world for not just a powerful message, but a well-produced one. As the tale goes, Andy once tried 30 different pairs of headphones to determine which ones had the most perfect sound — his legendary attention to detail and excellence is the foundation of our company.
Back when Genesis Digital was still just an idea, only expensive and clunky video and webinar software was available… and it wasn't software that was geared toward people who wanted to actually grow their business. 
So we started asking "what if"… and we were off to the races. 
Using a worldwide development team, we jumped into Saas technology and launched the first iteration of WebinarJam in 2014. We knew we'd changed and evolved the way webinars were done when we launched quickly to 8,500 users and quadrupled not long after that. 
As a customer, using our own software for our own business, we were never satisfied with the status quo. We got to work on pinpointing the pain we still felt with video marketing and making it go away the best way we knew how… with software. 
Enter EverWebinar. Only a year later in 2015 we launched EverWebinar, an automated webinar tool that helps marketers not just run webinars, but SCALE them. Now businesses could run a webinar on autopilot as many times as they wanted, 24/7 around the clock, without any extra work — making the possibilities for growth endless. 
With two Saas products under our belt, we decided to take a break from launching new products for a minute and do some internet marketing. Standard stuff like landing pages, email, videos, membership sites, marketing automations, support desks — each on a separate platform with a separate fee. Which is when we found that integrating marketing tools to make them work together is actually the stuff of nightmares. Say a prayer if you want analytics on that too. 
This duct-taped-together, instant-migraine approach to online marketing campaigns sucked our team's time (and sanity). Not to mention it cost a fortune for each subscription. 
We wanted a single system that could do it ALL — build pages and funnels, sell products, create membership sites, host videos, send complex email funnels, support customers, provide detailed analytics AND have drag-and-drop simplicity. "Wouldn't it be nice if…"
So we built it. A couple times. And then used it to run our business for a few years while we fine tuned and turbocharged this spaceship.
In 2018, we officially released Kartra, our all-in-one marketing platform.
Demand was so high that overnight, 10,000 users signed up and began using Kartra to run their entire online business. Everyone, from beginner marketers on up, could use the same tools as billion-dollar brands.
And the number of users kept growing. 
Now led by Sarah Jenkins as CEO, AJ Roberts as Chief Revenue Officer, and Hector Yague as Chief Technology Officer, we're still on the same mission that started Genesis Digital. Our team has grown by hiring driven marketers who are always seeking the next best thing to serve our community and make business easier.  
Our journey from a small kitchen table to today,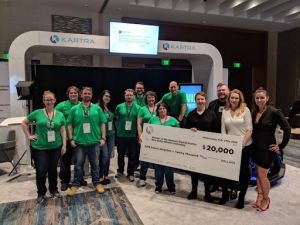 earning a spot on the Inc 5000 list, has really always been about one thing — solving problems that we understand personally, as fellow marketers. 
Most importantly, we've grown this much because we created powerful products that we truly believe in. And that's the key to our success and the secret to our 228.74% growth. 
We use Kartra every single day to run our entire business — from our web pages, to our customer support, to our online memberships, and more.
We use WebinarJam to run our weekly Q&A webinars — our support staff go live with our customers, answer questions that are posted in the chat, and screen share their computers to demonstrate features in real-time. We even bring customers onto the webinar as a temporary speaker, using the attendee spotlight feature. These webinars not only save our support team valuable time answering tickets, but it deepens our relationship with our customers. 
We use EverWebinar to automate lead magnet webinars that help us get more potential customers. We take a live WebinarJam webinar and click a button to turn it into an automated EverWebinar that works for us. It is the perfect example of automation and integration that lets us do more with less — since we can run it 24/7 to reach our target market, without taking up our team's time.
And we have no plans to slow down anytime soon. 
The goal moving forward is to keep innovating for our customers' growth. To keep asking…"what if it could…?"
If you're interested in growing your business, please check out some of our business solutions that have helped us grow. 
Kartra is the only all-in-one solution that cuts out required integrations, designers, developers, and more. It is your everyday powertool for online business. 
If you want to see the software that started it all and take your communications online, take WebinarJam for a spin.
And, if you want to automate your webinar messaging — essentially cloning yourself to run 96+ webinars a day that look and feel live, try EverWebinar. 
We are incredibly excited about making it on the Inc 5000 list, as it's a huge milestone for a company with such humble beginnings. But we're even more excited about what this means for the future — more improvements to our software, more growth as a company, and most importantly, helping small businesses and entrepreneurs succeed and expand.